WE OFFER OPTIMAL SOLUTIONS FOR THE PACKAGING AND TRANSPORT OF GOODS.
In addition to production and packaging, comprehensive advice to our customers according to their individual requirements is also part of the safe packaging of goods – flexible, safe, fast and cost-efficient!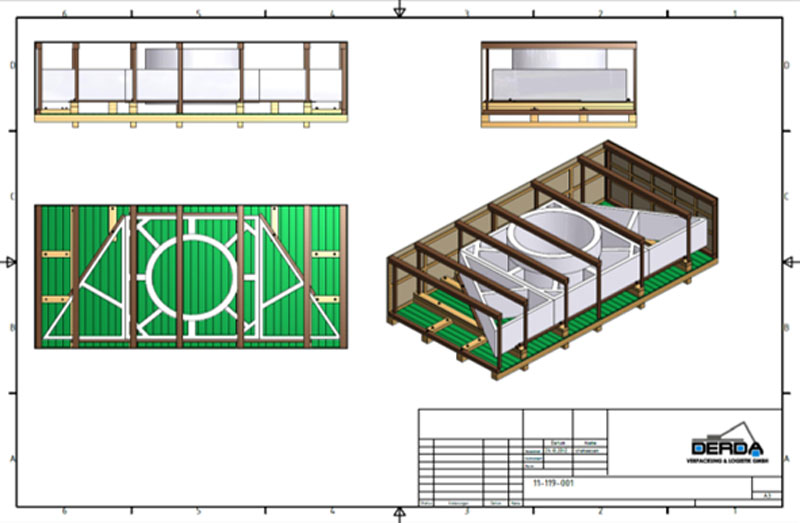 PROFIT FROM OUR EXPERIENCE.
Whether standard or special constructions – we protect and secure your products with the packaging solution developed & tailored together with you.
The path to optimal packaging begins with the measurement and CAD team, where the measurement technician takes measurements (either on site, at your customer or in one of our logistics centres) or on the basis of the construction drawing and produces a construction drawing.
Due to our in-house team we are able to act flexibly in order to deliver high quality in the field of static calculations and crate construction.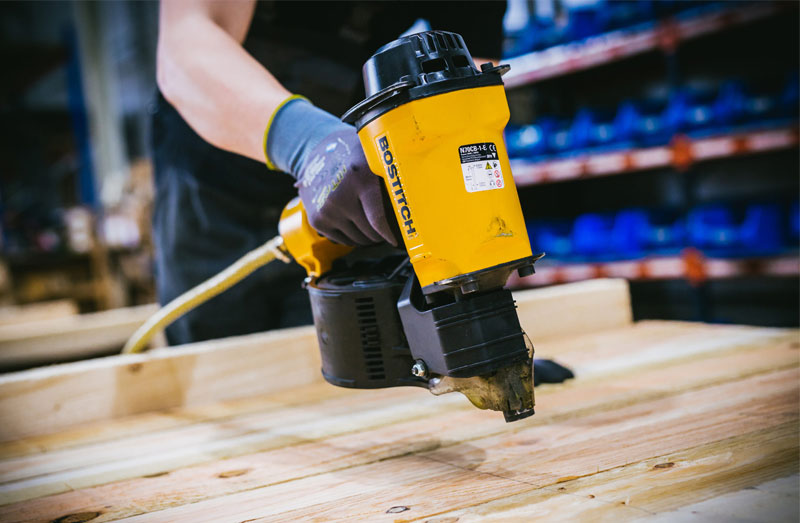 WE PACK ACCORDING TO HPE STANDARD.
Our export packaging can consist of different materials and types of packaging.
We check exactly the requirement such as:
Is it a "Take along packaging" (telescope box) or a "self-supporting packaging box"?
Should the maximum stowability be guaranteed due to a shipment?
Should the packaging be protected against impact damage or external influences?
Is permanent corrosion protection or conservation necessary?
Where is the centre of gravity?
Based on customer requirements, we produce the appropriate export packaging from the following materials:
Solid wood
Plywood
OSB
Soft packaging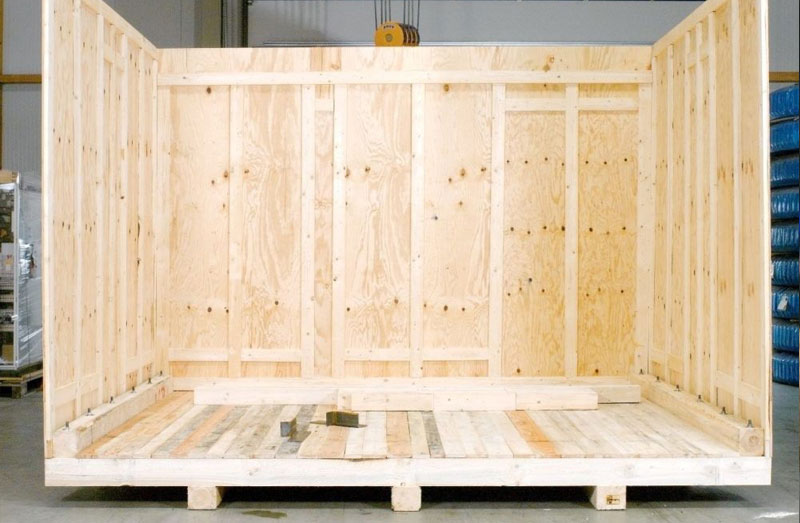 IMPRESSIONS AS AN EXAMPLE.
You need more than just simple packaging? May we also take over the transport for you? Then we look forward to your call.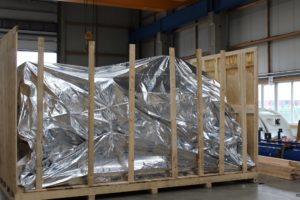 Unit preserved in shrink film on base construction and side parts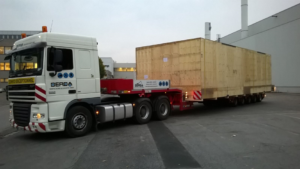 Component in export packaging on a semi-trailer
Export packaging with maximum stowability during loading
24 hours delivery time
Due to our in-house "flexible" box production in a 3-shift operation, we can deliver the optimal packaging at optimal conditions within 24 hours.
PROFESSIONAL PLANNING AND COORDINATION OF THE PACKAGING ORDER
Optimal packaging planning guarantees efficient use of materials, which in turn leads to a positive influence on transport and storage volumes.
Individual and tailor-made packaging, exactly according to customer requirements. We guarantee short and optimised throughput times due to our own crate production in 3-shift operation.
We are globally positioned and offer you the best quality, no matter where your products are located.
WE PACK ON YOUR PREMISES, IN OUR LOGISTICS CENTRES AND AT YOUR CUSTOMERS.